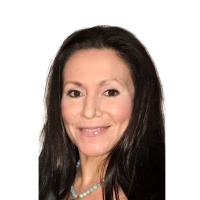 Pamela "PJ" Pareja
Realtor®
About me
Hello, my name is Pamela (PJ), and I moved to Florida from Naperville, IL.
I grew up in Cedar Rapids, IA, where I began my professional career in advertising, helping business owners market and grow their brands through newspaper ads. Eventually, I transitioned to radio and television, creating marketing campaigns for business owners to turn their brands into household names and make their products or services top of mind.
While investing 20 years helping business owners build their brands, my passion was always interior design and real estate. In my free time, I was designing and styling homes and eventually left the advertising world to start my real estate career by staging homes full-time.
In early 2020, my husband and I decided to move our family to Florida. After a great deal of research, we fell in love with Homosassa and the neighborhood, Sugarmill Woods.
After settling our family in, I earned my real estate license and joined the team at Coldwell Banker, where I am now able to integrate my love of helping people, my passion for design, and my deep advertising experience to help you find your dream home and sell your existing home!
If you are selling your home, I will leverage my experience in home staging, design, and advertising to help you maximize your home's appeal so you can get top dollar! If you are in the market to buy your dream home, I will find you that diamond in the rough you are searching for.
PJ Pareja, Realtor
Citrus County, Florida
"I have worked with many wonderful realtors in the past, but Angela is the only one I would use again
…
Read More
for any buying or selling needs. She is a intuitive, savvy and talented realtor both from a business and design aspect. Most importantly, Angela is an approachable honest and dependable person who goes above and beyond to meet her clients needs. She is a pleasure to work with and I would highly recommend her to others."
Read Less
"We attended an open house provided by Michele Neely of Next Generation Realty Coldwell Banker it was
…
Read More
great and well presented and we purchased the home. The house was Michele's listing and we felt we were treated fairly as well as the owner of said property. Best of all the whole process was from a buyers stand point was efficient and rapid. We made offer and closed, moved in less than six weeks. I highly recommend Michele Neely. And of course Next Generation Realty as they also were our rental agency at the time."
Read Less
"Great staff with a friendly environment!"
"My name is Matt Bertino and I own MMK Property and Kristine is our agent for our rental home in Suga
…
Read More
rmill. I went with Kristine also for the sale of a home in my father's estate a few years ago... [Kristine] has once again done a great job of handling the exit of the previous tenant, coordinating all the repairs that were necessary and not suggesting repairs that are not needed. And finding the next tenants. We love Kristine and plan to stay with your firm for this rental home. My brother has a rental home he is preparing to rent soon (he picked Kristine originally) and I will ask him to seriously consider asking Kristine to manage that property as well."
Read Less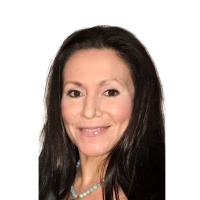 PJ Pareja, Realtor
Citrus County, Florida