Next Generation Realty Your #1 Real Estate Agency!
Your #1 Real Estate Agency in Citrus County, FL
---
Coldwell Banker Next Generation Realty
provides professional, full-service Real Estate Services to Citrus County and the Nature Coast.
Learn More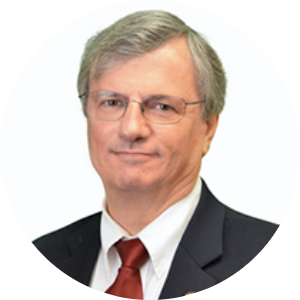 "Unlocking the Door to Your Dream Home: Exploring Citrus County Real Estate with Coldwell Banker Next Generation Realty"
---
Introduction:
🍍 Welcome to the ❤️ Heart of Florida's Nature Coast 🌴, where the allure of crystal-clear springs 🎣 meets the charm of small-town living. In the midst of the vibrant community of 🍊 Citrus County, you'll find a real estate 💎 gem dedicated to turning your homeownership 🏡 dreams into reality – Coldwell Banker Next Generation Realty, owned and operated by the esteemed Edward Johnston. Broker / Owner.
Meet Edward Johnston:
At the helm of Coldwell Banker Next Generation Realty is Edward Johnston, a seasoned real estate professional with a passion for helping individuals and families find their perfect slice of Citrus County paradise. With years of experience and a deep-rooted connection to the local community, Edward is more than just a real estate agent – he's a trusted advisor committed to guiding you through the intricacies of the Citrus County real estate market.
Discovering Citrus County Real Estate:
Nestled along Florida's Gulf Coast, Citrus County is a haven for those seeking a harmonious blend of nature and community. From the historic charm of Inverness to the coastal appeal of Crystal River, the county boasts a diverse range of neighborhoods and landscapes. Whether you're in search of a waterfront property, a golf course community, or a tranquil suburban haven, Citrus County has it all. Search Citrus County Real Estate

Coldwell Banker Next Generation Realty: Your Local Expert
What sets Coldwell Banker Next Generation Realty apart in the competitive Citrus County real estate market? It's the commitment to personalized service, local expertise, and a genuine understanding of the unique needs of homebuyers and sellers in the area.
Local Expertise:
Edward Johnston's deep roots in Citrus County give him a distinct advantage in understanding the local real estate landscape. From the latest market trends to hidden gems in the housing market, Edward's expertise ensures you have a knowledgeable guide by your side.
Personalized Real Estate Services
Whether you are Buying or Selling Real Estate…
At Coldwell Banker Next Generation Realty, the philosophy is simple – every client is unique, and their real estate journey should reflect that. Edward takes the time to listen to your goals, preferences, and concerns, tailoring his approach to meet your individual needs.
Community Connection:
Beyond the transactions, Coldwell Banker Next Generation Realty is invested in building and supporting the Citrus County community. Edward Johnston is not just your real estate agent; he's your neighbor, your advocate, and your connection to the rich tapestry of local life.
Citrus, FL Real Estate & Homes for Sale:
As you embark on your Citrus County real estate journey, Coldwell Banker Next Generation Realty becomes your guide to the array of properties available in this picturesque region. From charming single-family homes to luxurious waterfront estates, the agency's portfolio spans the spectrum of Citrus, FL real estate.
Waterfront Living:
Imagine waking up to the gentle lapping of waves and the breathtaking view of the Gulf of Mexico. Coldwell Banker Next Generation Realty specializes in helping you secure your own piece of waterfront paradise, whether it's a cozy riverfront cottage or an expansive beachfront estate. Search Waterfront Properties
Golf Course Living:
For those who enjoy the green expanse of a well-maintained golf course, Citrus County offers a variety of golf course communities. Edward Johnston can introduce you to properties where you can enjoy the perfect blend of luxury living and leisurely rounds of golf just steps from your doorstep. Search Golf Course Communities
Equestrian Living:
There are numerous 🏇 Equestrian Communities and 🐴Horse Farm Properties in Citrus County. Pine Ridge Estates boasts the largest equestrian center in Citrus County, Florida serving up over 50 miles of equestrian horse trails. While horses and equestrian lifestyle is a major portion of the community, golf is also present. Citrus County offers a multitude of Horse Farm Type Properties. Edward Johnston, or one of the knowledgeable real estate agents on staff can introduce you to properties that will be your perfect fit. Search Equestrian Communities
Suburban Serenity:
If the allure of peaceful, suburban living is calling your name, Coldwell Banker Next Generation Realty can guide you to neighborhoods that embody the tranquility and charm that make Citrus County a sought-after destination.
The Coldwell Banker Advantage:
Choosing Coldwell Banker Next Generation Realty means aligning yourself with a brand that has stood the test of time and consistently delivered exceptional real estate experiences. Here's why the Coldwell Banker name is synonymous with trust in Citrus County:
Global Network, Local Presence:
Coldwell Banker's worldwide network connects you to buyers and sellers around the globe while maintaining a strong local presence in Citrus County. This dual advantage ensures maximum exposure for your property or a diverse selection of homes to choose from.
Cutting-Edge Technology:
Stay ahead in the fast-paced world of real estate with Coldwell Banker's innovative technology. From virtual tours to advanced marketing strategies, Edward Johnston leverages the latest tools to enhance your real estate experience.
Learn More About our "Exclusive Marketing Plan"
Proven Track Record:
With a history spanning over a century, Coldwell Banker has consistently been a leader in the real estate industry. Edward Johnston brings this legacy of success to Citrus County, ensuring that your real estate journey is guided by experience and expertise.
Conclusion:
Embarking on your Citrus County real estate journey with Coldwell Banker Next Generation Realty means more than just finding a property – it means forging a connection with a trusted advisor who understands the pulse of the community. Whether you're a first-time homebuyer, a seasoned investor, or looking to sell your property, Edward Johnston and his team are here to turn your real estate dreams into a tangible reality. Experience the warmth of Citrus County living with Coldwell Banker – where the door to your dream home is always open.