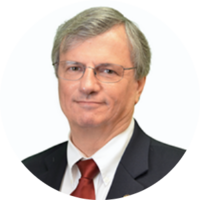 Edward Johnston
Broker/Owner
About Edward R. Johnston
Broker/Owner of Coldwell Banker Next Generation Realty
Edward joined the local Real Estate Association in 1977.
Edward has earned the REALTOR Emeritus status for more than forty (40) years of REALTOR membership.
Edward is a member of the million-dollar guild of the Coldwell Banker Global Luxury program. This requires an intimate knowledge of luxury design and construction plus a proven sales record of selling luxury properties. The Coldwell Banker Global Luxury program is all about having a luxury mindset to effectively market and/or assist in helping you acquire your dream home
Edward also has a successful construction business and continues to build many fine custom homes and commercial buildings throughout Citrus County.
Since 1976, Edward been delivering innovative, energy efficient, quality-built construction to a wide-ranging group of clients on Florida's Nature Coast.
For our commercial clients we offer a wide range of services. We have built many commercial buildings over the years including convenience stores, doctors offices, dental offices, restaurants, banks, movie theatres, shopping centers, warehouses and steel buildings.
We can assist you with site selection to find a suitable property for a new build, or help with business expansion and/or relocation. We are familiar with the agencies you are likely to encounter including SWFWMD, Florida DEP, Florida DOT, US Corps of Engineers, FEMA, Florida Dept of Health and local Land Development and Building Divisions.
Edward is an avid outdoorsman. Having spent more than 40 years fishing in our coastal waters, including the coastal waters of Homosassa & Crystal River and throughout Bahamas & Caribbean.
There is some thought required to find that perfect water front property. For example: Does the property have access to deep water? Are there bridges or obstacles in the way which would impede navigation, and a very important consideration when purchasing a home are the FEMA Flood Zone rules!
And, if you're looking for a property to build on, clearly, 40 plus years of building experience goes a long way to help you make the proper decision while choosing a building site. Jurisdictional wetlands, building setbacks, lot coverage ratios for impervious surfaces, building heights, and utility connections & easements are some of the considerations for new construction. Edward Johnston is by far the most knowledgeable waterfront real estate professional on the Nature Coast & Citrus County and has experience to turn your dream into Reality.
Edward and his wife, Janet Johnston, have three children. Daughter Anne is active at NASA as a Chemical Engineer. Daughter Ellen is a Registered Nurse Anesthetist. And son Aaron, has a Master's degree in Bio-Medical Engineering and a graduate of Law School with distinction. Aaron practices intellectual property law with a premier national firm.
Edward is active in the community and has served as a President of the Citrus County Builders Association, President of the Citrus County Chapter of the Coastal Conservation Association, and as a Club President and Governor for Rotary International District 6950.
Edward Johnston, Broker/Owner
Citrus County, Florida
"I have worked with many wonderful realtors in the past, but Angela is the only one I would use again
…
Read More
for any buying or selling needs. She is a intuitive, savvy and talented realtor both from a business and design aspect. Most importantly, Angela is an approachable honest and dependable person who goes above and beyond to meet her clients needs. She is a pleasure to work with and I would highly recommend her to others."
Read Less
"We attended an open house provided by Michele Neely of Next Generation Realty Coldwell Banker it was
…
Read More
great and well presented and we purchased the home. The house was Michele's listing and we felt we were treated fairly as well as the owner of said property. Best of all the whole process was from a buyers stand point was efficient and rapid. We made offer and closed, moved in less than six weeks. I highly recommend Michele Neely. And of course Next Generation Realty as they also were our rental agency at the time."
Read Less
"Great staff with a friendly environment!"
"My name is Matt Bertino and I own MMK Property and Kristine is our agent for our rental home in Suga
…
Read More
rmill. I went with Kristine also for the sale of a home in my father's estate a few years ago... [Kristine] has once again done a great job of handling the exit of the previous tenant, coordinating all the repairs that were necessary and not suggesting repairs that are not needed. And finding the next tenants. We love Kristine and plan to stay with your firm for this rental home. My brother has a rental home he is preparing to rent soon (he picked Kristine originally) and I will ask him to seriously consider asking Kristine to manage that property as well."
Read Less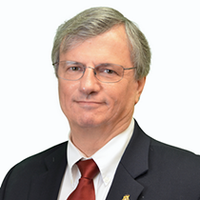 Edward Johnston, Broker/Owner
Citrus County Florida