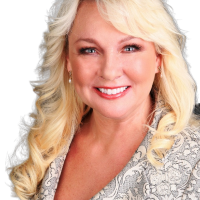 Deanna Elizabeth Johnson
Realtor®
About me
Thirty-one years ago, Deanna began her professional career in the finance industry in Atlanta, Georgia, as a mortgage loan originator. Married to an active service member of the US Navy, she and her husband relocated to Naval Submarine Base, Kings Bay, Georgia.
Here, she advanced her career working in mortgage loan processing and closings for Navy Federal Credit Union. In 2005, she accepted a position as an administrative assistant for an international real estate investor. This position afforded her the opportunity to expand her knowledge of real estate acquisitions and mortgage finance, with transactions in both the US and abroad.
Three years later, a return to the civilian sector led her to the Tampa Bay area. She worked for a year as a privately contracted real estate assistant in the Tampa market, and then in 2009m she earned her sales associate license. The next four years were spent developing a general real estate department for Samuelsen Builders from the ground up. The company specialized in advertising and selling property in the Tampa and Odessa luxury market.
From the Samuelsen project, she achieved status as a multi-million dollar producer in the Tampa and Odessa area. Over the past ten years, she has amassed a network of colleagues, investors, and clientele from the U.S. and abroad. One of the most prominently named investors/clients Deanna is affiliated with is Devonwood Investors of New York, and she acts as their Southern Region Representative for acquisitions.
Deanna is also dedicated to helping provide a healthy atmosphere of educational opportunities through her fundraising efforts for both public and private schools in Georgia, Florida, and Alabama. These efforts are co-sponsored by Walmart Corporation, who raised matching funds and school supplies.
She holds a BA in liberal arts from Brunswick College. She is a member of the Greater Tampa Association of Realtors, Florida Realtors, the National Association of Realtors, and AREAA (Asian Real Estate Association of America).
Deanna Elizabeth Johnson, Realtor
Citrus County, Florida
"I have worked with many wonderful realtors in the past, but Angela is the only one I would use again
…
Read More
for any buying or selling needs. She is a intuitive, savvy and talented realtor both from a business and design aspect. Most importantly, Angela is an approachable honest and dependable person who goes above and beyond to meet her clients needs. She is a pleasure to work with and I would highly recommend her to others."
Read Less
"We attended an open house provided by Michele Neely of Next Generation Realty Coldwell Banker it was
…
Read More
great and well presented and we purchased the home. The house was Michele's listing and we felt we were treated fairly as well as the owner of said property. Best of all the whole process was from a buyers stand point was efficient and rapid. We made offer and closed, moved in less than six weeks. I highly recommend Michele Neely. And of course Next Generation Realty as they also were our rental agency at the time."
Read Less
"Great staff with a friendly environment!"
"My name is Matt Bertino and I own MMK Property and Kristine is our agent for our rental home in Suga
…
Read More
rmill. I went with Kristine also for the sale of a home in my father's estate a few years ago... [Kristine] has once again done a great job of handling the exit of the previous tenant, coordinating all the repairs that were necessary and not suggesting repairs that are not needed. And finding the next tenants. We love Kristine and plan to stay with your firm for this rental home. My brother has a rental home he is preparing to rent soon (he picked Kristine originally) and I will ask him to seriously consider asking Kristine to manage that property as well."
Read Less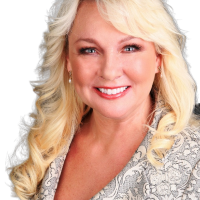 Deanna Elizabeth Johnson, Realtor
Citrus County, Florida